I wanted to create a line of vegan and organic make-up. But I didn't want this brand to look or feel like every other organic make-up company. I wanted something trendy, current, and chic.
Poser is an all vegan and all organic, high-fashion make-up brand. It's called Poser because it's an organic company pretending to be high-fashion and trendy. Poser is posing as something that it's not. It's going against the norms of beauty trends by being 100% cruelty free and 100% chemical free.
The 2016 Spring line is titled "Bearthday." It is a birthday themed line of make-up just in time for Earth Day. It is a celebration of the Earth as well as every other living thing inhabiting it. The line includes lipstick, blush, three shades of eyeshadows, and mascara.
I planned two photoshoots, one with models "wearing" the make-up and another just for shots of the product. These photos were used to create a catalog promoting the 2016 Spring line.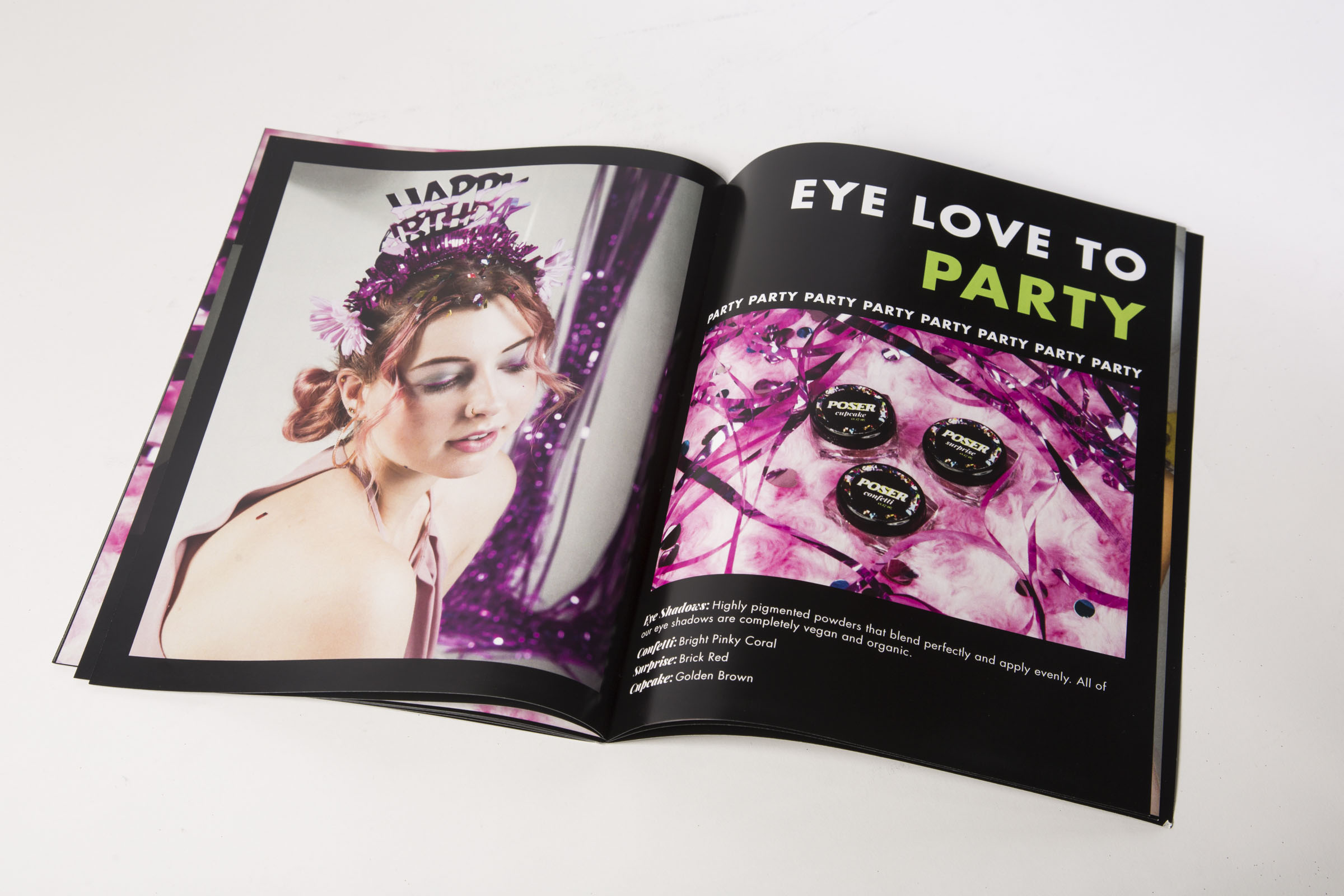 I also created two fashion ad's for the make-up line. These ad's promotes a vegan lifestyle in a fun and quirky way while staying in the essence of Bearthday.